All-in-one Automation like never before.
WORK STATIONS
Independent work stations and automation systems integrate seamlessly into a production line — with powerful options no one else has.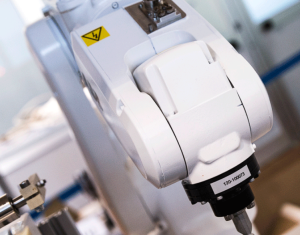 FULLY AUTOMATED
Get fully automated validation and calibration all in one, and that's just the start. Our entire product line can be flexibly configured into production stations with handling and controlling tools. With every component built in, from the software, cooling system, and measuring equipment to the control sensor and handling system.
SEMI-AUTOMATED
Independent semi-automated work stations and systems can be integrated in a production line in a multitude of ways. Starting from the basic magnetizers and magnetizing fixtures, we offer unmatched options and flexibility for creating a complete automation solution.
MANUAL
Manual workstations are designed to deliver high quality and reliable operation. From simple to complex systems, each work station provides practical technology to get the job done while meeting the highest standards and safety requirements for magnetic applications.